News
Star Walk:History of Development
Apr 16, 2021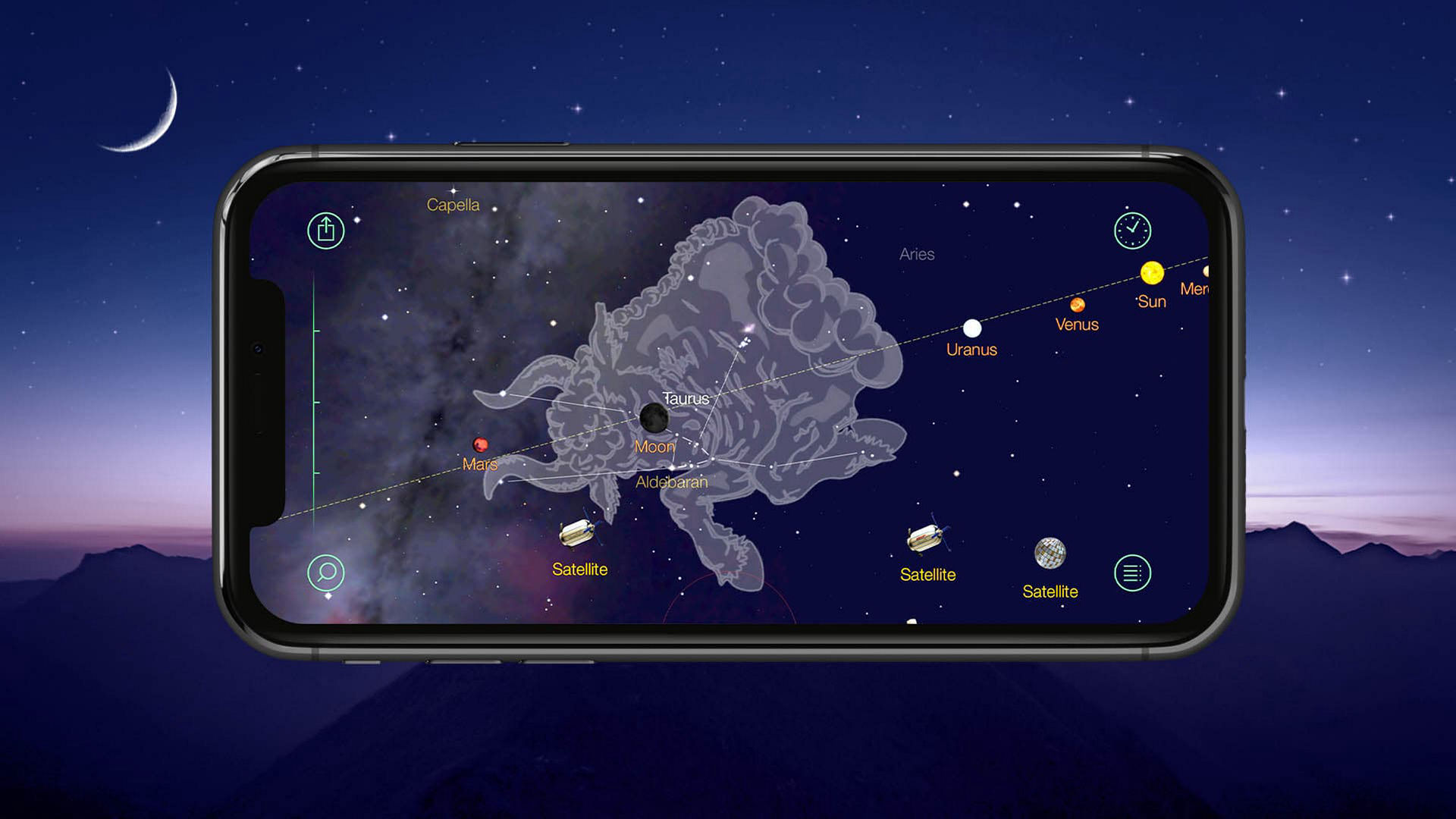 Star Walk is the first known worldwide stargazing app from Vito Technology. Today we'll tell you the story of its development. Let's get started!
Star Walk is an astronomical app for stargazing in real-time developed by Vito Technology. Star Walk was released for iOS in 2008 and took around eight more months for polishing and improvements. Afterward, the app entered the top educational apps in App Store. Background of the Star Walk development includes another app called Astronavigator. Star Walk's predecessor was also a map of the starry sky but was created for Windows Mobile even before Apple came out with their iPhone.
In 2007, when Apple introduced the first iPhone, which immediately became very popular, Vito Technology decided to develop an app for this device. Previously the company was developing another kind of software that didn't really fit for iPhone. The only stand-alone app was Astronavigator, so Vito Technology redesigned it for iOS. The final product was called Star Walk.
There were already about ten astronomical applications for the iPhone at that time, but the goal was to make the best one. Fortunately, the first iPhone was equipped with sensors that helped to implement the Star Spotter feature immediately. Due to this feature, Star Walk can show the sky in real-time and follow user's movements.
The real breakthrough happened in mid-2009 when the US FCC (Federal Commission of Communications) chairman Julius Genachowski told Business Week that he is an iPhone user and his favorite application is Vito Technology's Star Walk. He used it to teach his five-year-old daughter astronomy. This gave an excellent boost in sales, and many media drew attention to Star Walk. In 2010 Apple invited the Vito Technology team to the Apple Worldwide Developers Conference (WWDC). As a result, Star Walk received various awards, including the Apple Design Awards 2010.
Stargazing applications usually differ in features. The distinguishing feature of Star Walk was Star Spotter and the user-friendly interface. In comparison with competitors, Vito Technology tried to make the app as user-friendly as possible. Plus, there was a high FPS, the picture was smooth, and the application worked fast.
Star Walk quickly became one of the most well-known stargazing apps and gained its auditory. Although in 2014, Vito Technology released Star Walk 2 — an updated version of Star Walk, the original app didn't lose its popularity. The second version features graphic changes, more content, a presence of 3D models, and yet there are many users dedicated to Star Walk. It's classical, more intuitive for some people, and stays an up-to-date app. Star Walk is an independent stargazing application with its own features that created a base for future astronomical apps from Vito Technology.
This year, the company plans to release a brand-new stargazing application based on the experience and skills gained over the years and users' opinions. It will be different from already exciting apps and will create even more options to choose from for astronomy lovers. However, Star Walk will remain an updatable tool for stargazers worldwide.
Sincerely yours, Vito Technology Team.