News
Stargazing Update: What's New In Astronomy Apps?
Nov 22, 2021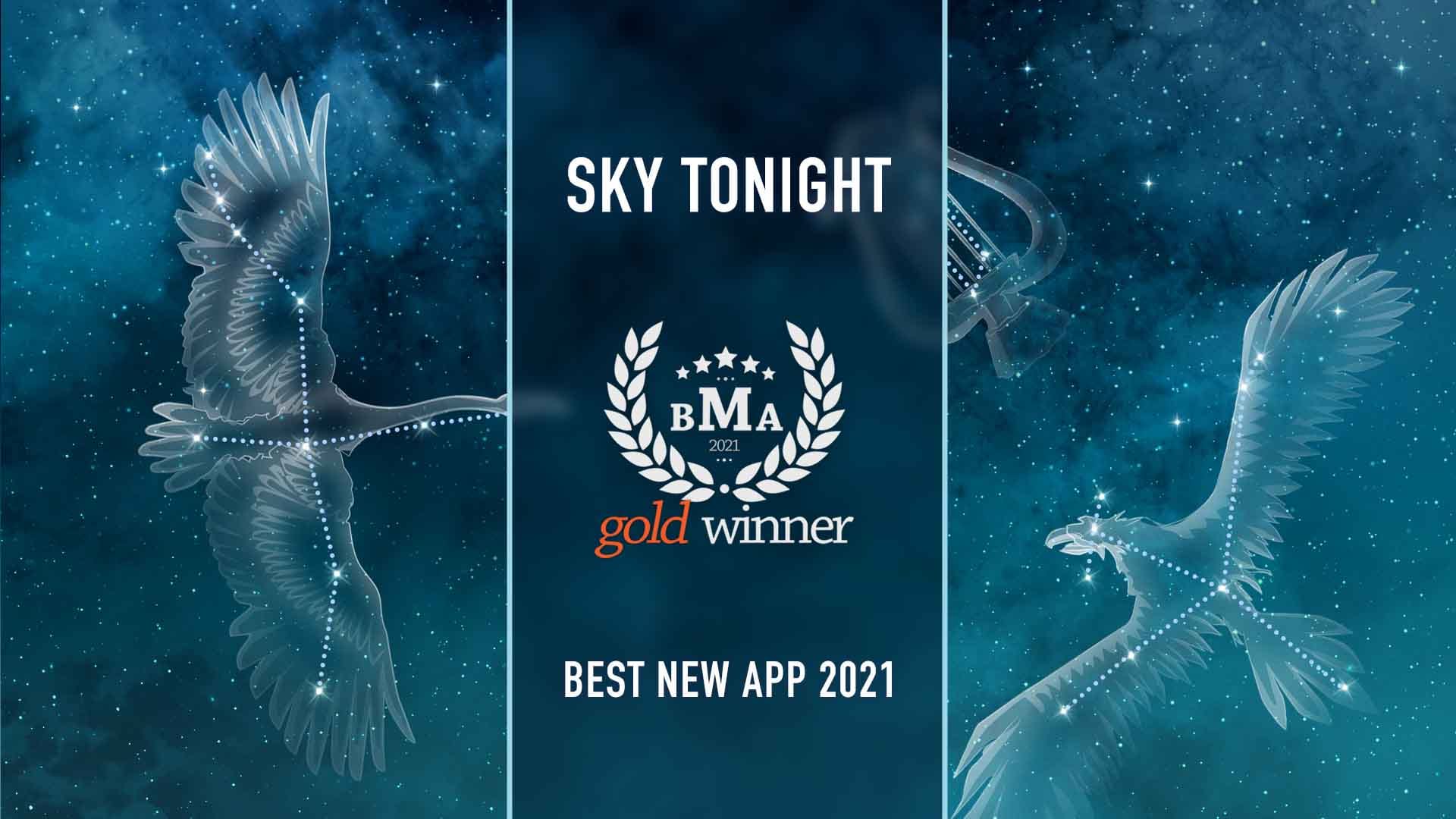 Let's take a look at the latest innovations among astronomy apps. In today's article, we will review the recent global updates of the most famous stargazing apps and one completely new astronomy app.
Night Sky X by iCandi Apps
In 2021, iCandi Apps released a major update of their Night Sky app called the "Night Sky X". They dedicated it to the 10th anniversary of the first Night Sky release on the App Store. What does this update include? According to the iCandi Apps website, Night Sky X features:
AR Sky Window. Erase the ceiling in a room to reveal the night sky.
Sky Tags. Tag any object on the sky map or any sky coordinates.
Connected Stargazing. Start a FaceTime call to find objects together even if you are far away from each other.
They also added new visuals and a soundtrack, and a light pollution simulator.
Night Sky is available only on the App Store for free and offers in-app purchases. Some of the new features require a subscription that will cost you $4.99/month or $29.99/year. For example, connected Stargazing or unlimited Sky Tags; if you don't have a premium subscription, you can use two Sky Tags for free. There is also Night Sky Unlimited that allows you to become a premium member with permanent access to all of the Night Sky premium content for 199.99$ (one-time purchase).
Sky Guide X by Fifth Star Labs
Available on the App Store, Sky Guide by Fifth Star Labs received a big update this year, which also has an "X" in its name. Here is what's new in Sky Guide X:
Aurora Effects. Displays aurora on your screen.
Ultra-realistic Sky Shading. Makes the sky in the app look more realistic, representing day, twilight, dusk, and night with exceptional accuracy.
3D Constellation Art. Better visual quality and updated representations of constellations.
Redesigned Search UI. A new, visually-oriented catalog of space objects.
The app has a broad system of available upgrades. You can now download the base version for free (it used to cost ​$2.99). Most of the Sky Guide X updates will be available there. However, to view all constellations, for example, you'll need to spend some money — either buy a special pack or start a PLUS ($1.99/month or $14.99/year) or PRO ($4.99/month or $39.99/year) subscription. The subscriptions include a free trial period so that you can try them out first.
SkySafari 7 Pro by Simulation Curriculum
Sky Safari also received a major update in 2021. This app has a special system of updates: instead of an old version's renewal, Sky Safari developers always release a new app that is based on the original one.
The new Sky Safari 7 Pro is now available on the App Store as well as the previous version, Sky Safari 6 Pro. So what's new in Sky Safari 7?
INDI & Alpaca. SkySafari 7 now includes telescope control via native INDI and Alpaca support.
Social Stargazing. Real-time social stargazing interface.
SkyCast. Allows you to share your star chart in real-time with other users across the web.
They also redesigned the interface and the "Tonight at a Glance" section that includes events and objects available in your sky tonight. In addition, they improved observing tools to make them easier to operate.
Sky Safari 7 Pro is now available at a special price of $24.99 instead of $50. There are also cheaper versions of this app — Sky Safari Basic and Plus. You can find their comparison on the Simulation Curriculum's official website.
Sky Tonight by Vito Technology
Last but not least — our brand-new stargazing app Sky Tonight. Unlike all the previously mentioned products, it's not an update of the original app but a standalone app.
Sky Tonight was made to meet the needs and wants of stargazers all over the world. Over a decade of experience with Star Walk apps helped to develop a multifunctional tool for exploring the night sky, planning observations, and more. Let's take a closer look at the unique features that this app offers.
Flexible Search. You can look for "stars", "mars moons", "mars conjunctions", "solar eclipse", and the app will show you all related objects, events, and articles.
Trajectories relative to observer. Interactive object trajectories.
Customizable event reminders. Can be set at any time and date, at any space objects' configuration.
Astronomical Calendar. Shows celestial events, including lunar phases, meteor showers, eclipses, oppositions, conjunctions, and more.
Stargazing Index and Weather Forecast. These features predict the conditions for stargazing.
Apart from this, navigation buttons were moved to the bottom of a screen to make navigation with one hand easier. Those who use both optical devices and a mobile app during observations will find this feature especially helpful. Visual content, in its turn, became more minimalistic in comparison with Star Walk 2.
Available on the App Store, Google Play, and Huawei AppGallery, Sky Tonight offers all features and space objects for free. However, the app's content will be partially blurred if you don't have premium access. Premium access is available via paid subscription or one-time purchase. You can test it by starting a subscription that includes a 7-days free trial.
Released in September this year, the app has already started its award-winning journey. In October, Sky Tonight won the 2021 BMA award and became the Best New Mobile App! Thank you for your support! We're happy to know that you like and enjoy our new stargazing app.
Sincerely yours, Vito Technology Team.