News
How We Create News for Star Walk
Mar 5, 2021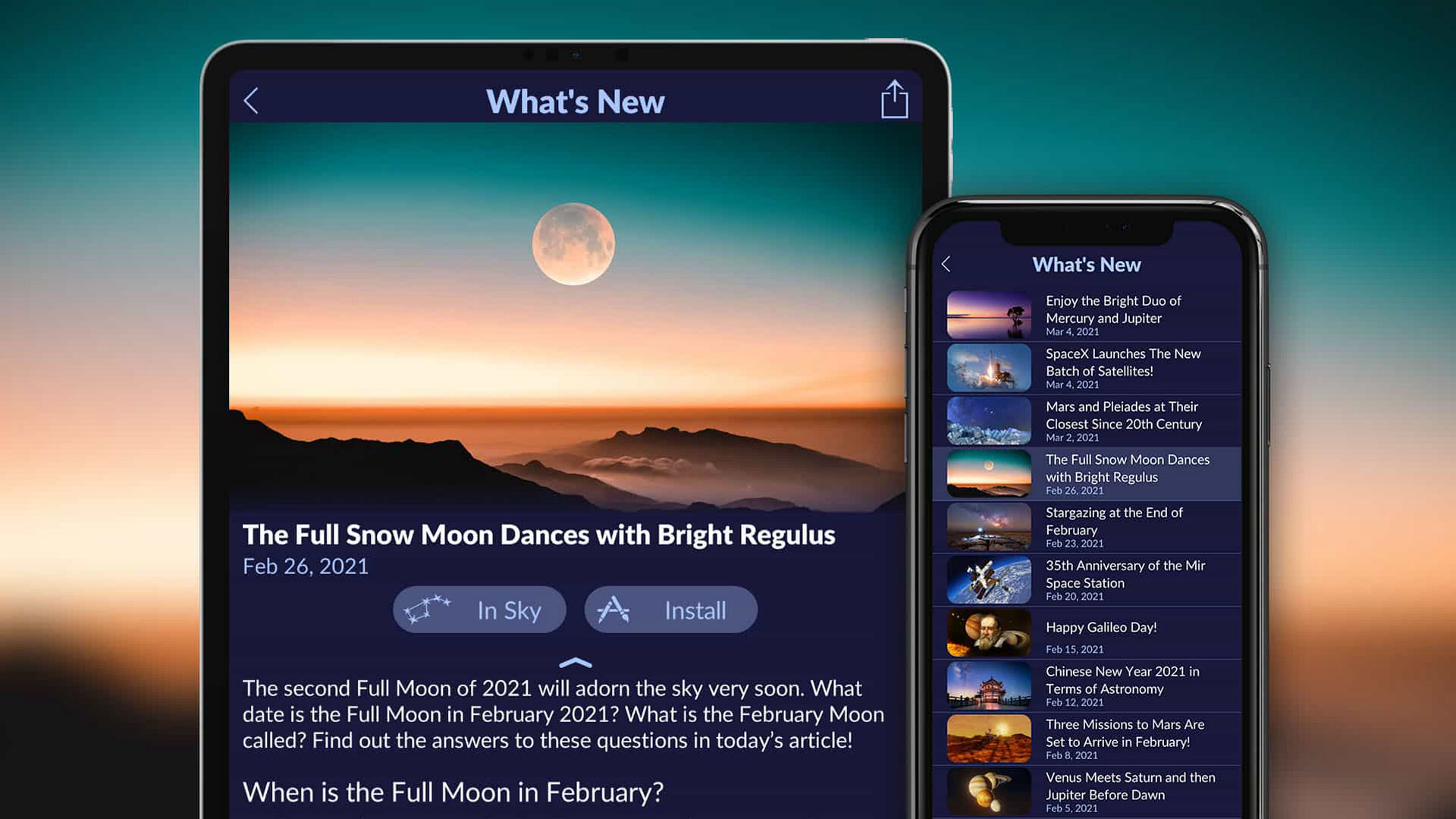 Every week we publish news on fascinating astronomical and space-related events. You can read the articles dedicated to the most noteworthy events in the "What's New" section in our apps or in the "Astronomical News" section on our website. Posts on less significant (but still curious) events can be found on our social media.
We constantly search for the most interesting information related to space and astronomy, looking through reliable and trustworthy sources. We select only fascinating events worth observing and exciting news our audience can be really interested in. Also, we're happy to collaborate with professional and amateur astronomers: for instance, we regularly publish astronomical overviews and stargazing highlights for a week based on the articles of the Canadian astronomer and Earth scientist Chris Vaughan. If you'd like your articles on astronomy to be published in our apps, on our website and social media, feel free to contact us at marketing@vitotechnology.com.
We are glad to share our space-related news with stargazers and astronomy lovers throughout the world. Our users and subscribers are located in various countries and time zones, which sometimes results in confusion about the date of an event in question. Please read our articles and posts carefully to avoid misunderstanding: we always mention specifically the exact hour and date of astronomical events.
Also, those located in the Southern Hemisphere sometimes claim that we pay less attention to the events visible in that part of our planet. We can't agree as we do our best to cover astronomical news related to both hemispheres. Follow us on social media, check the news section in our apps and on the website, and you'll never miss noteworthy astronomical events! Moreover, using our stargazing apps, you can easily determine whether celestial bodies are seen from your location and quickly find them in the sky above you.