Sky Live
Sky Observation Planner
About
Sky Live is an essential app for planning sky observations and making gorgeous photos of the starry night sky. Many astronomers and outdoor photographers worldwide have chosen this great tool to help them in planning their nights out for watching the sky and celestial objects. In Sky Live, you'll find stunning space photos combined with everything you need to know about stargazing conditions for your location tonight. Stargazer or not — this app will spark your curiosity!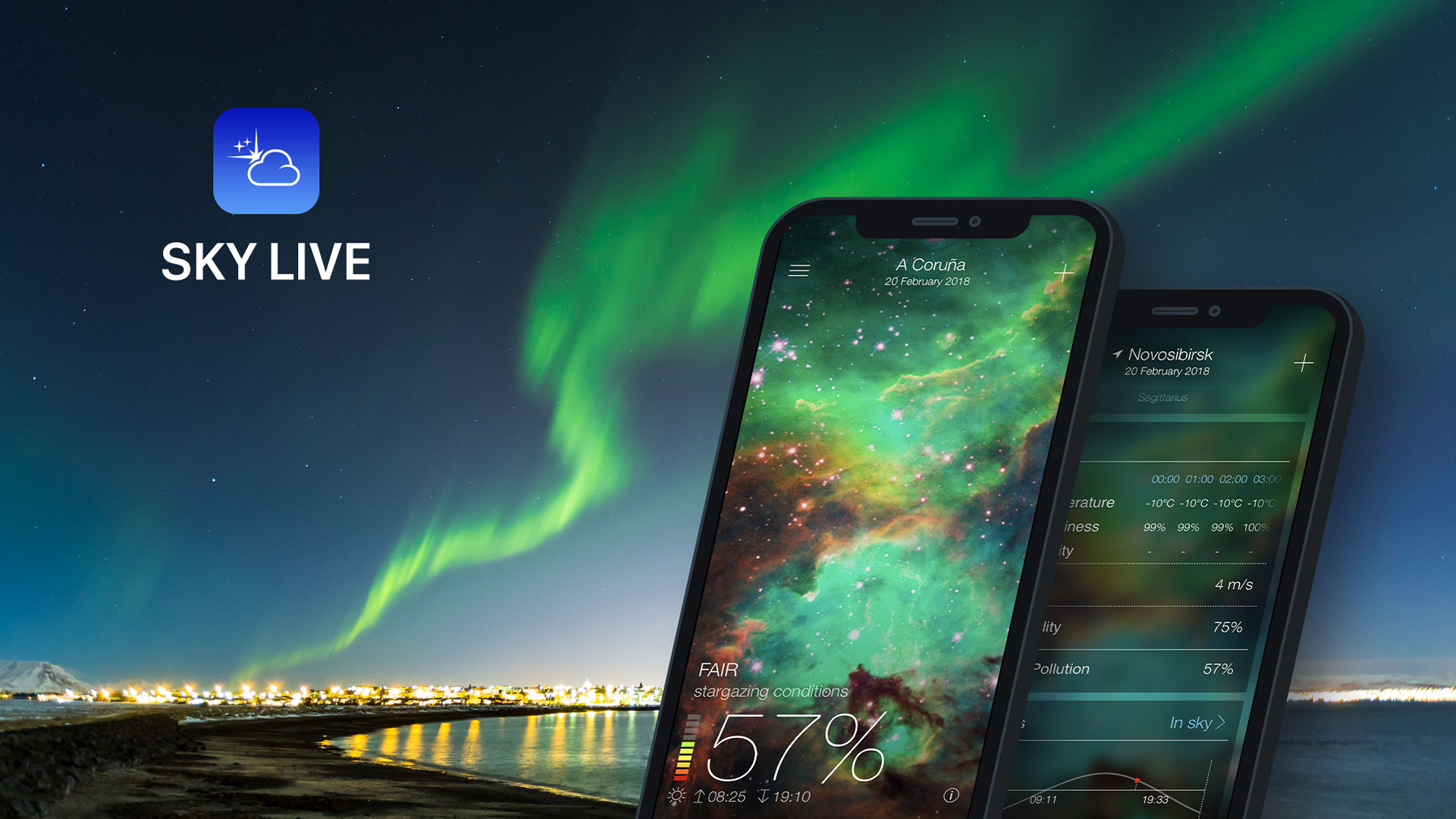 Take advantage of Sky Live
All necessary info is available at once: what planets, bright stars, and constellations will be above the horizon at night, what the weather is like, what the visibility score is, and much more.
Set the location and check the stargazing index for the whole week ahead and learn the best time for the night out.
The unique index for stargazing conditions is calculated hourly and renews each time you start the app. The index depends on weather forecast, light pollution, visible objects, and the moonlight​ and can vary from poor to great; the closer to 100%, the better.
You will also get detailed reports on the position and trajectory of the International Space Station, the Sun, the Moon, and the planets.
The Sky Live app works in pair with Star Walk 2: you can see the chosen object in the sky and get more info about its path through the night sky.
Sky Live also has an Apple Watch extension to alert you of upcoming astronomical events and tell you what's going on in the sky above you at the moment, for example, ISS flyby or bright Iridium flare.
Highlights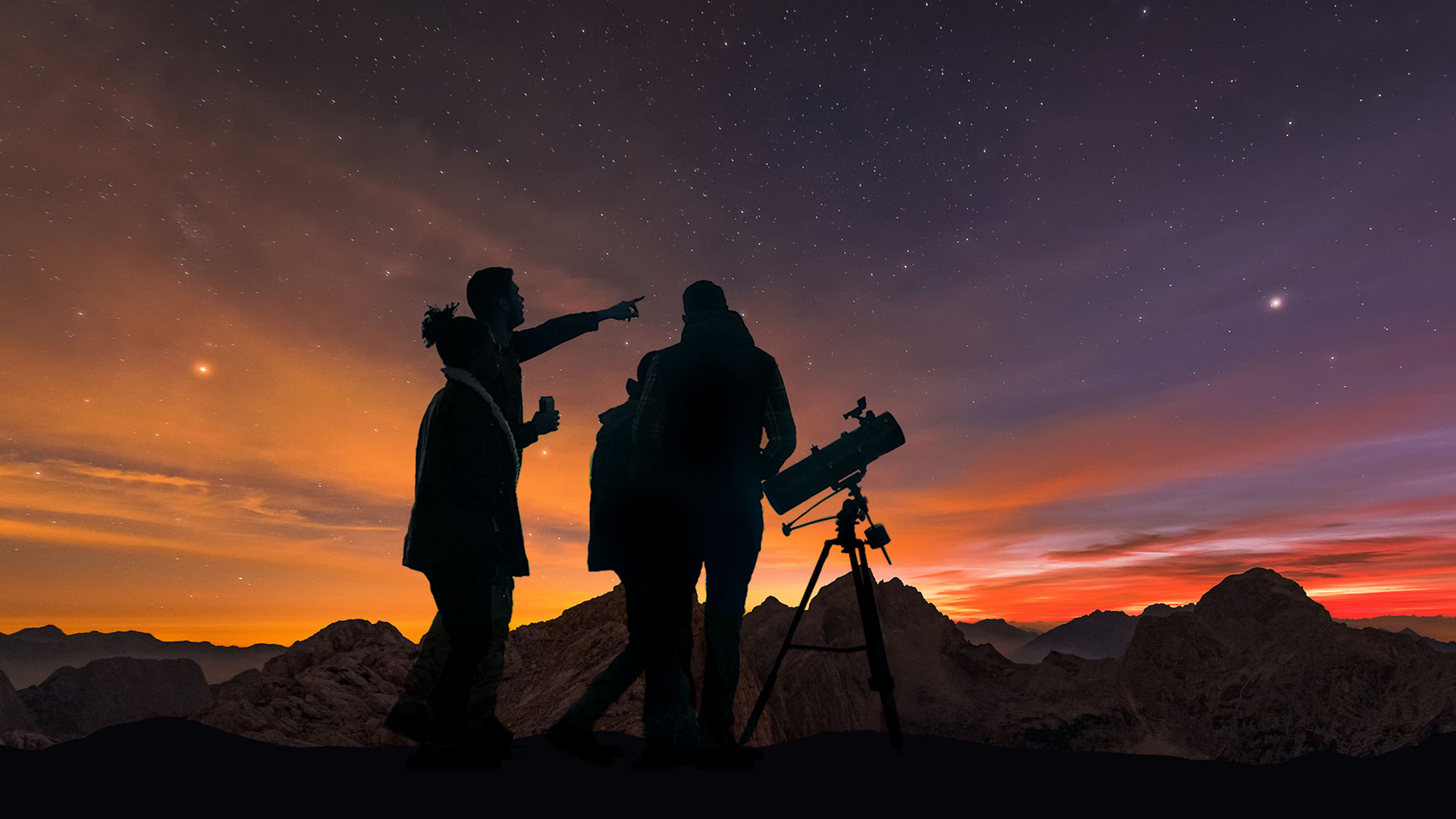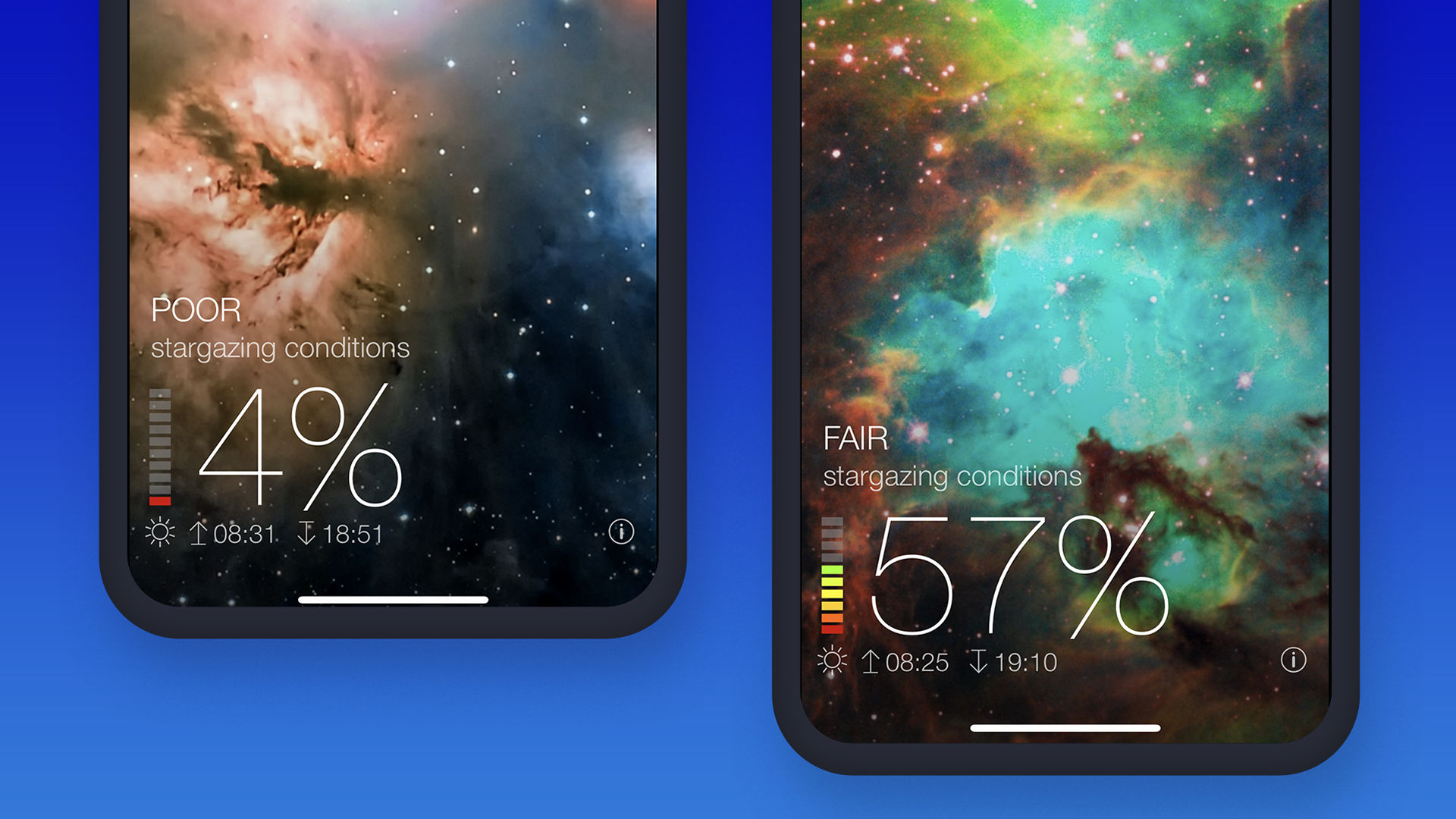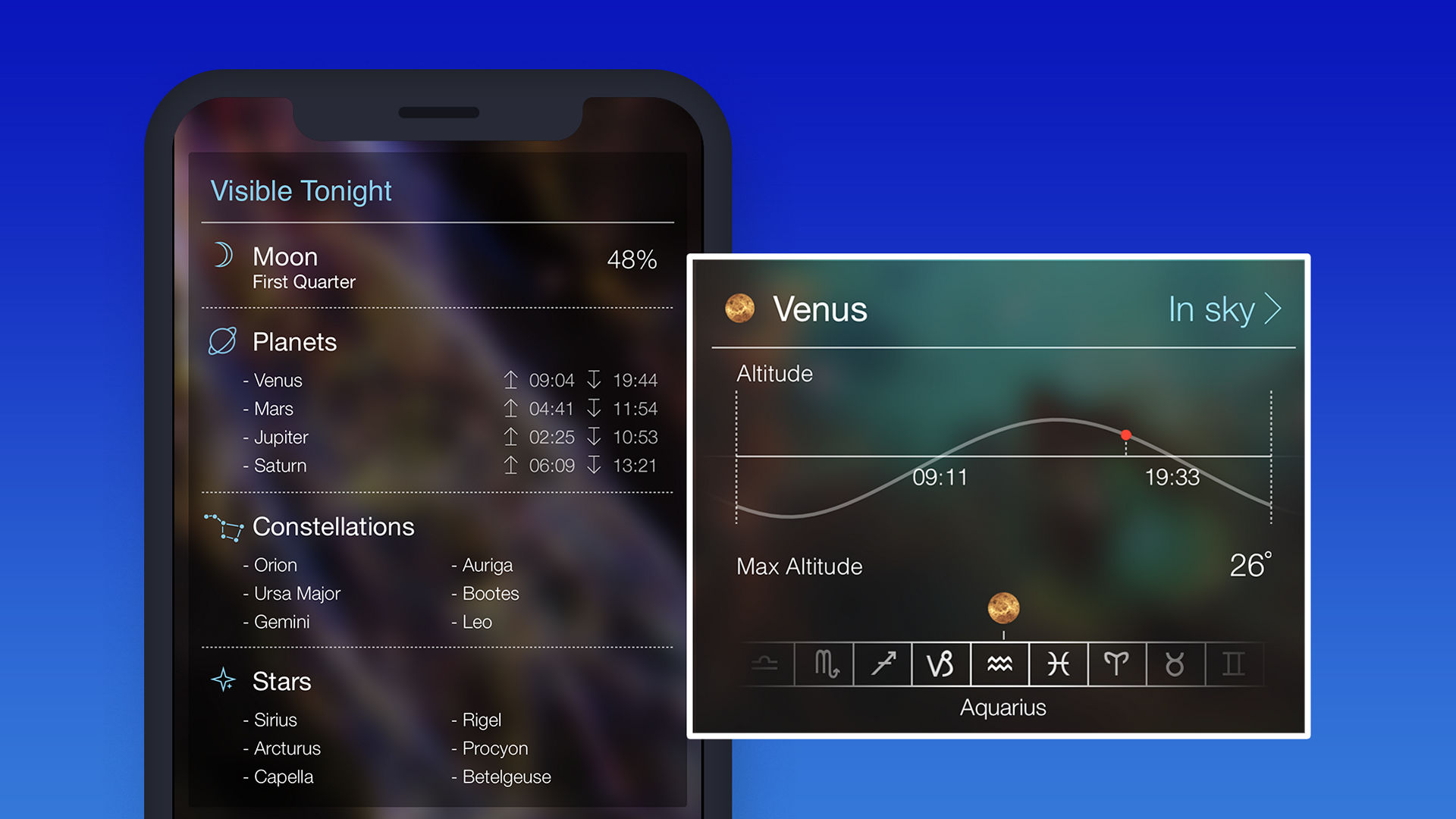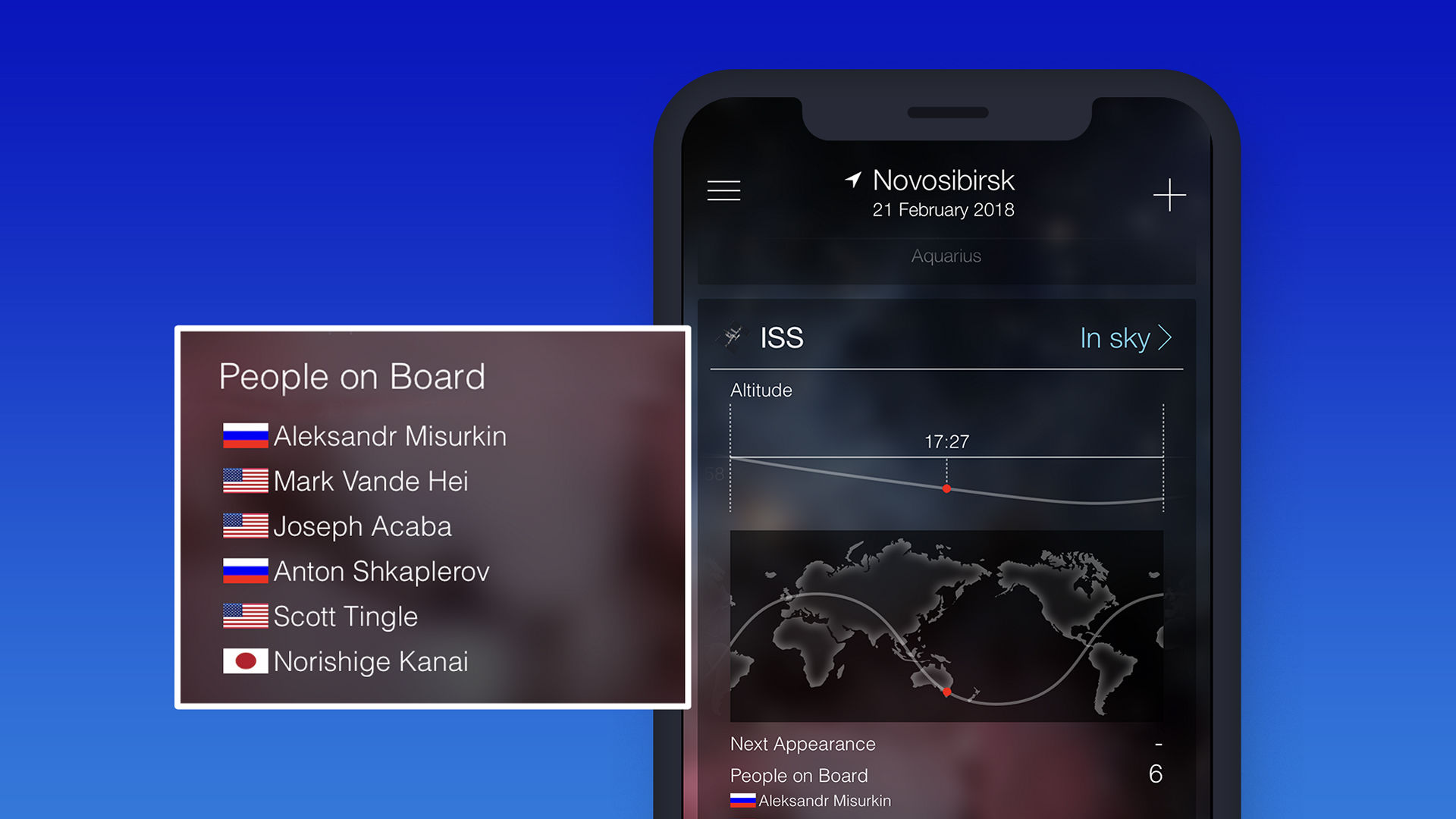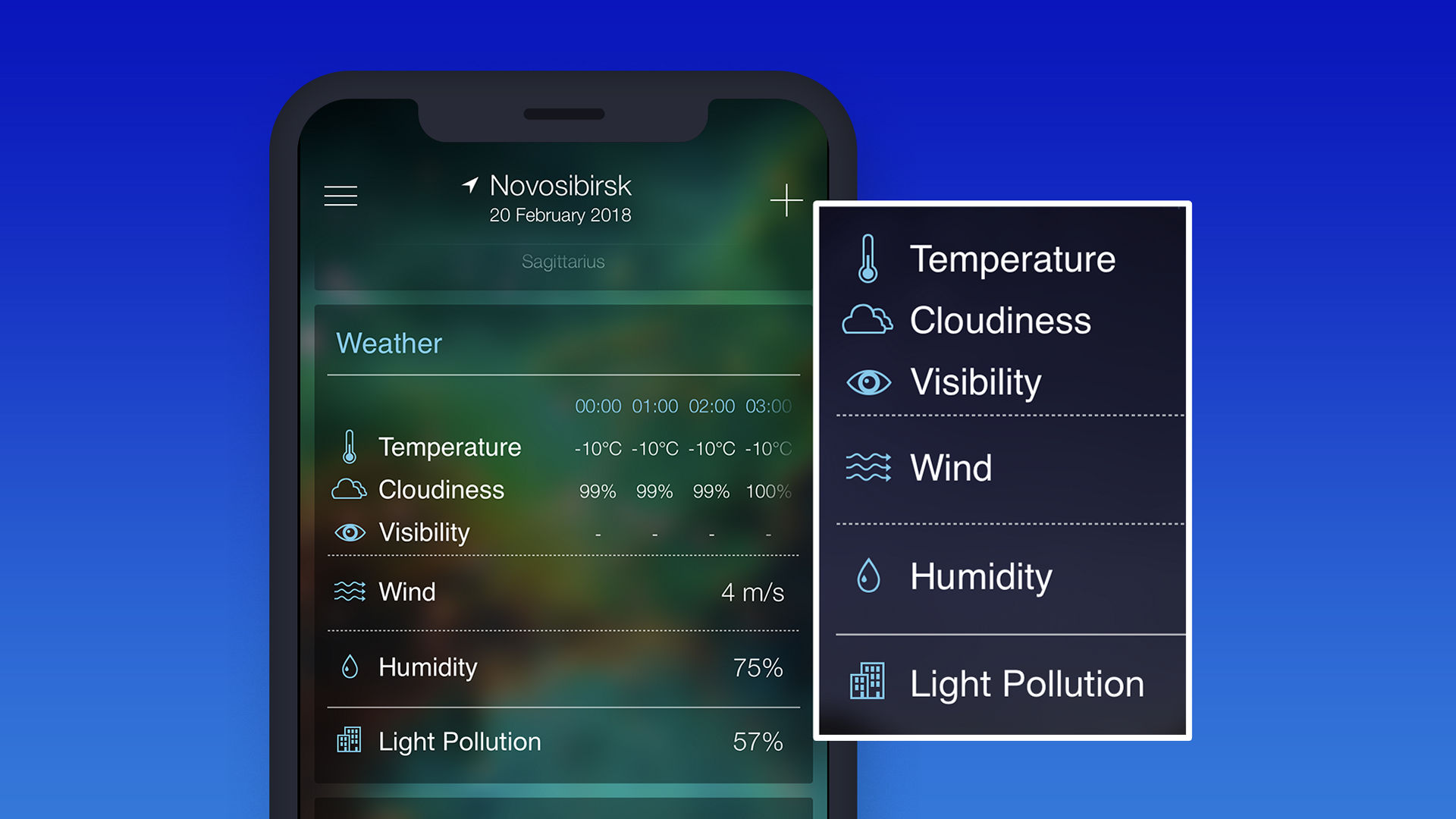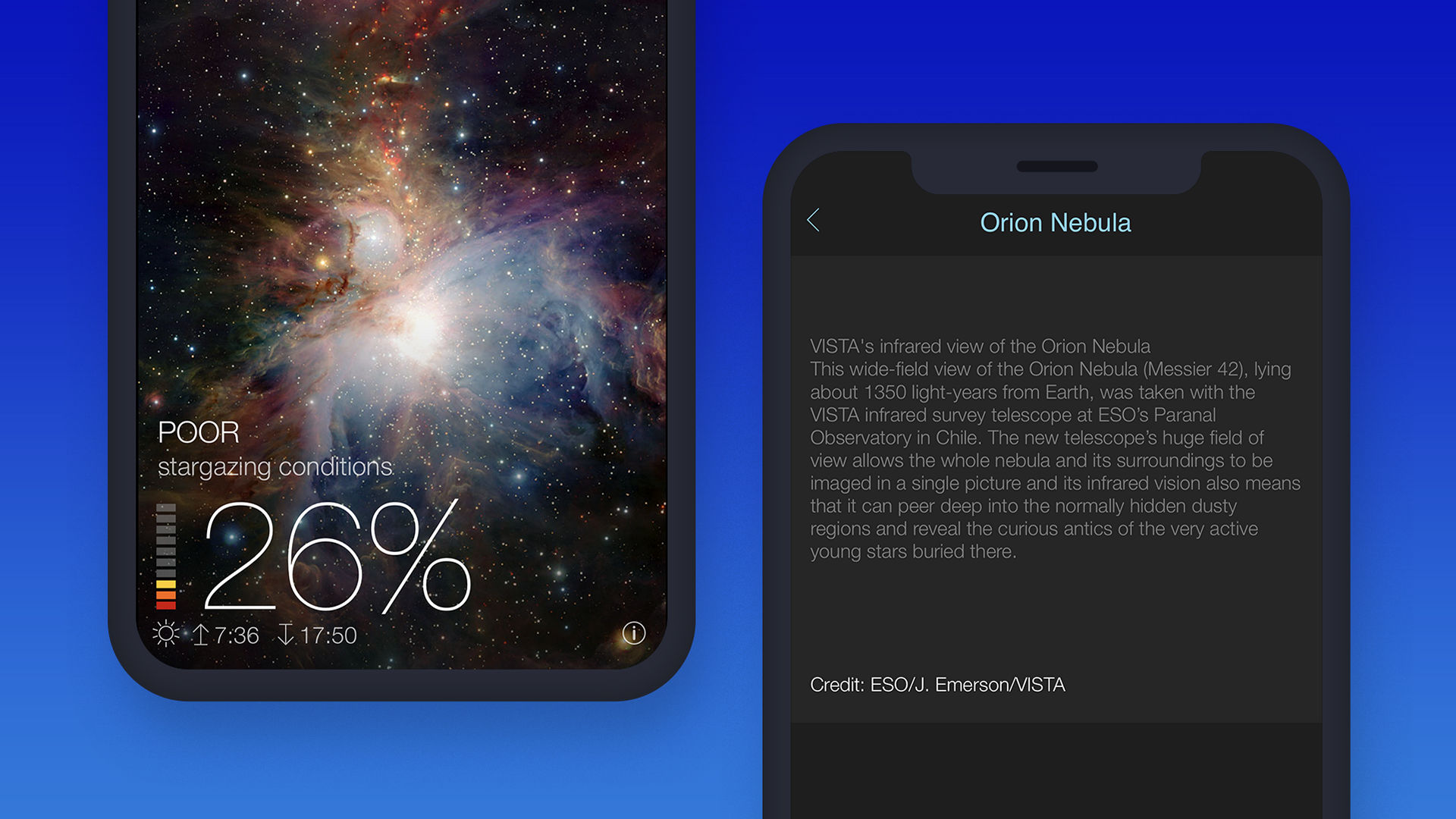 Plan a perfect night out for stargazing and taking stunning photos of the sky.
The stargazing index for seven days ahead will help you to determine the best time for sky observation.
Find out what celestial objects are visible tonight from your location and check the rise and set time for the Sun, the Moon, and the planets.
Determine the position and trajectory of the ISS and get info on the astronauts on board.
In the Sky Live app, you'll find out the details on current weather and lighting conditions.
Enjoy amazing space photos and read their description.
More info