Satellite Tracker
Spot bright satellites flying above your head
About
Satellite Tracker is a powerful free application that will help you observe artificial satellites, like Starlink and the ISS, crossing the night sky. It can show the exact position of any satellite above the Earth and send notifications when the satellite you're interested in will be passing over your location. The built-in "Sky view" feature allows you to point your device at the sky to see the satellite's movement and position in real-time.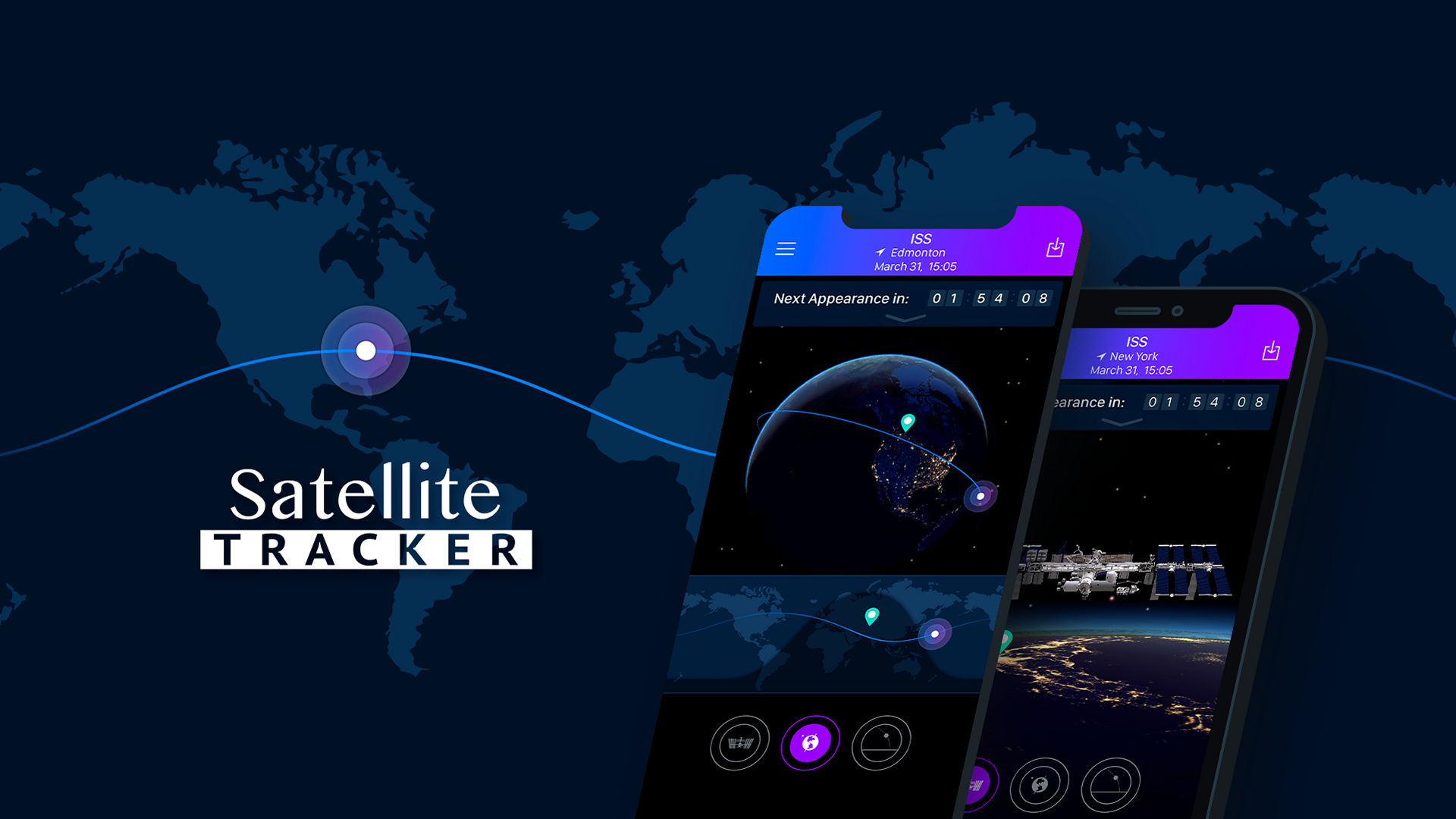 Take advantage of Satellite Tracker
Select any satellite from the list and see its current location above the Earth.
Consult the timer to always know how much time is left until the satellite you're tracking flies over your location.
Get precise predictions about when the satellite will pass overhead next time.
Set alerts to get notified about the passes.
Choose the "Sky view" mode and point your device at the night sky to see the satellite's exact location in the sky above you.
View 3D images of satellites flying over the Earth with the real-time speed.
Highlights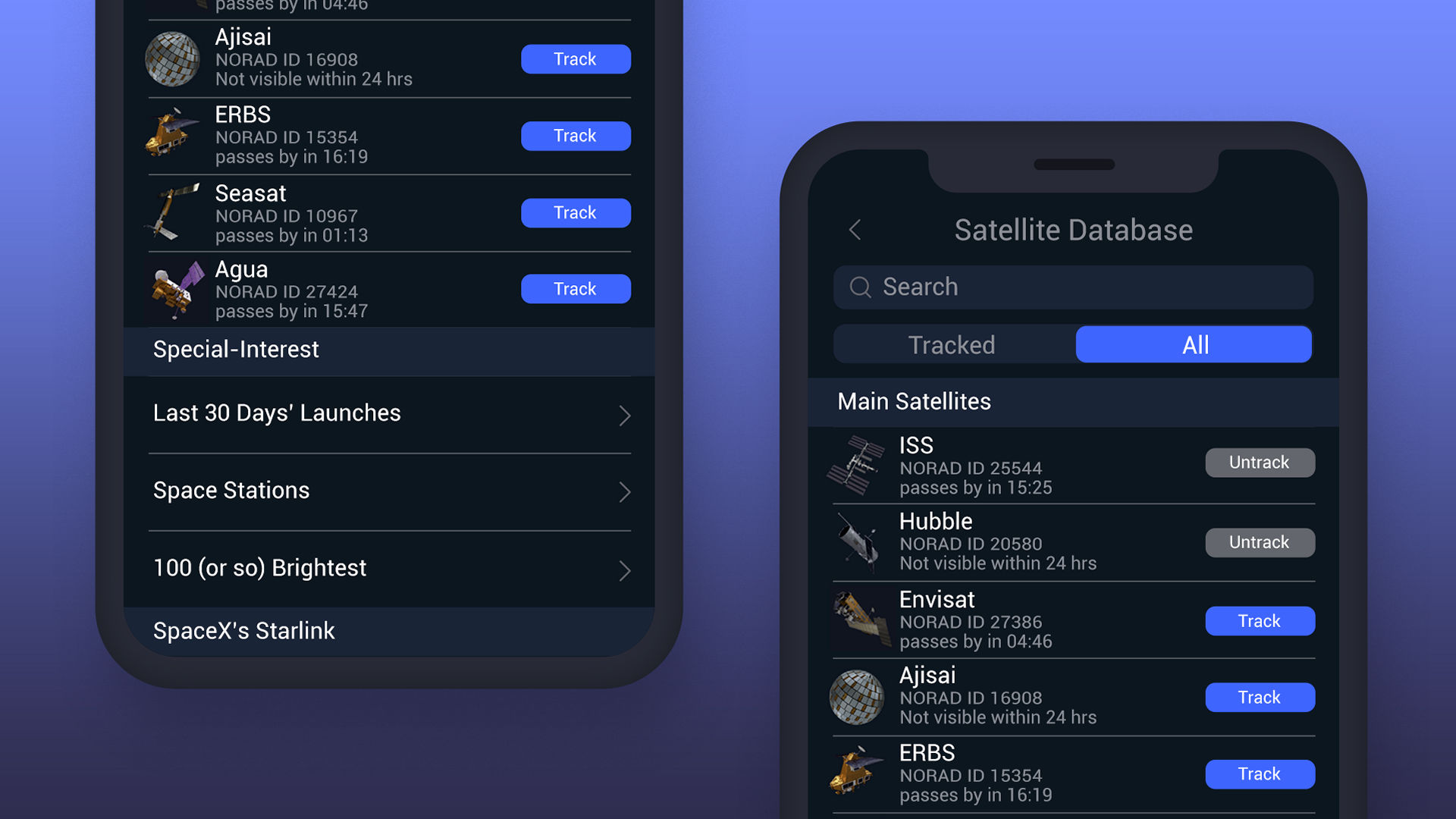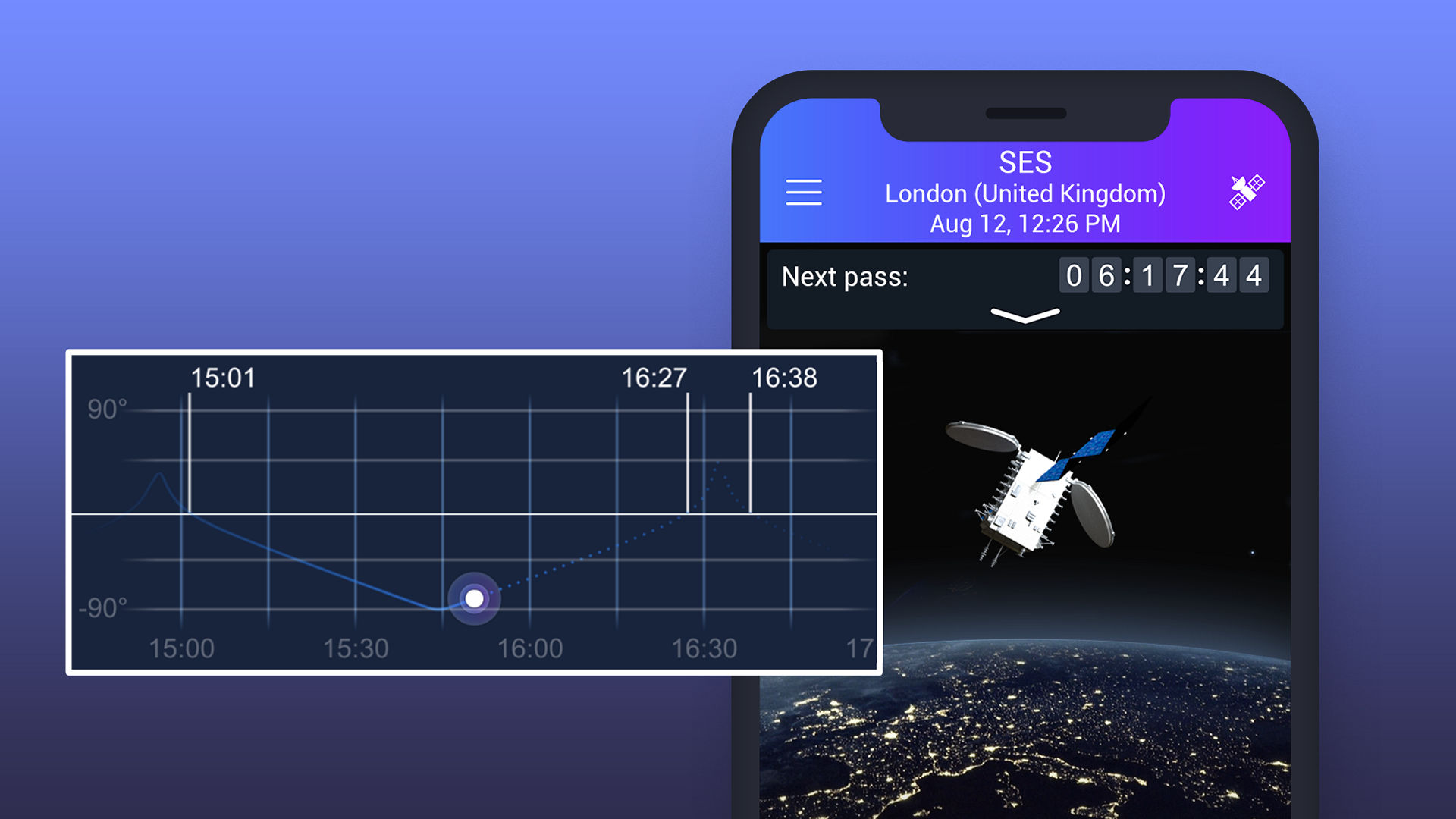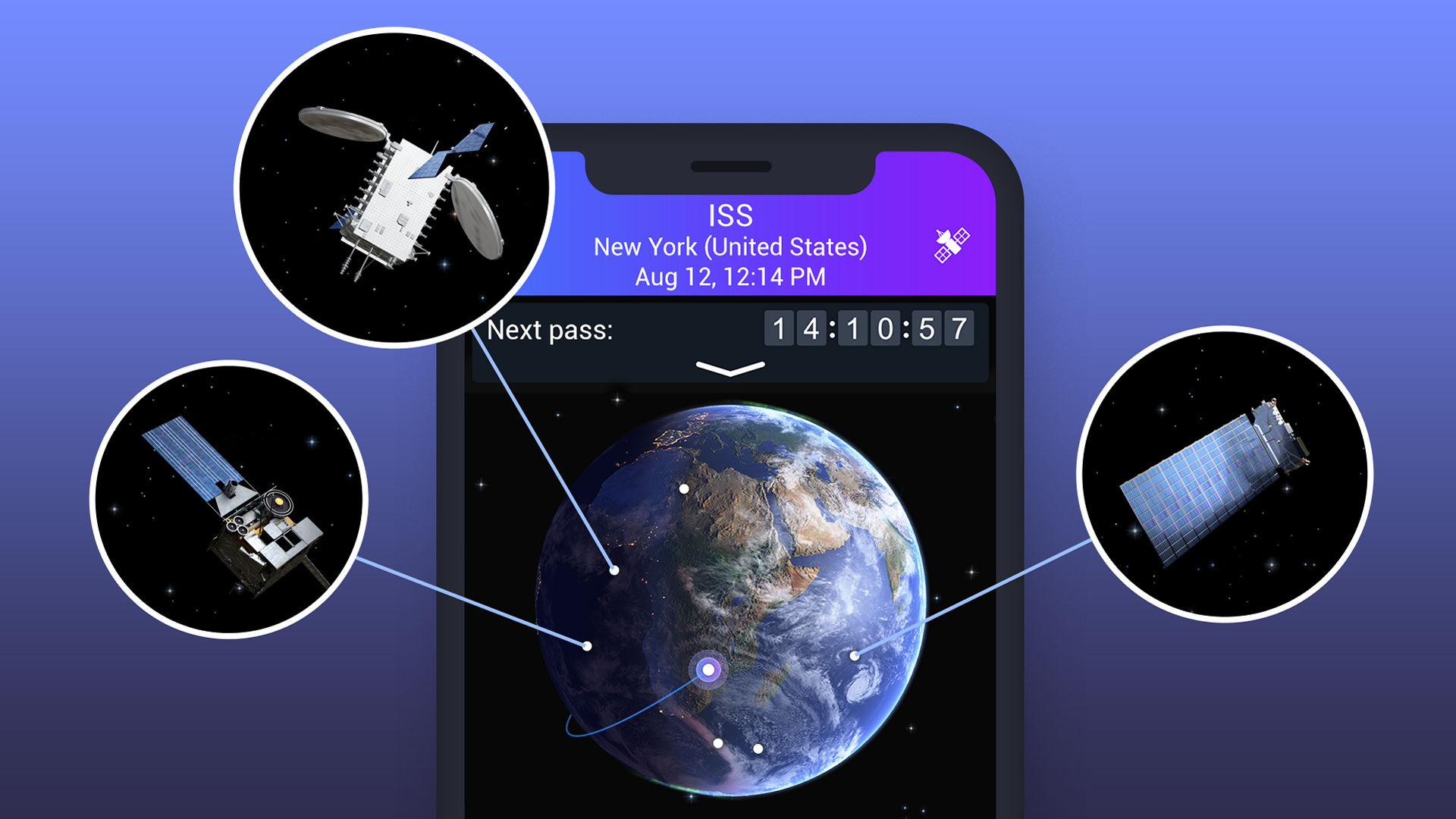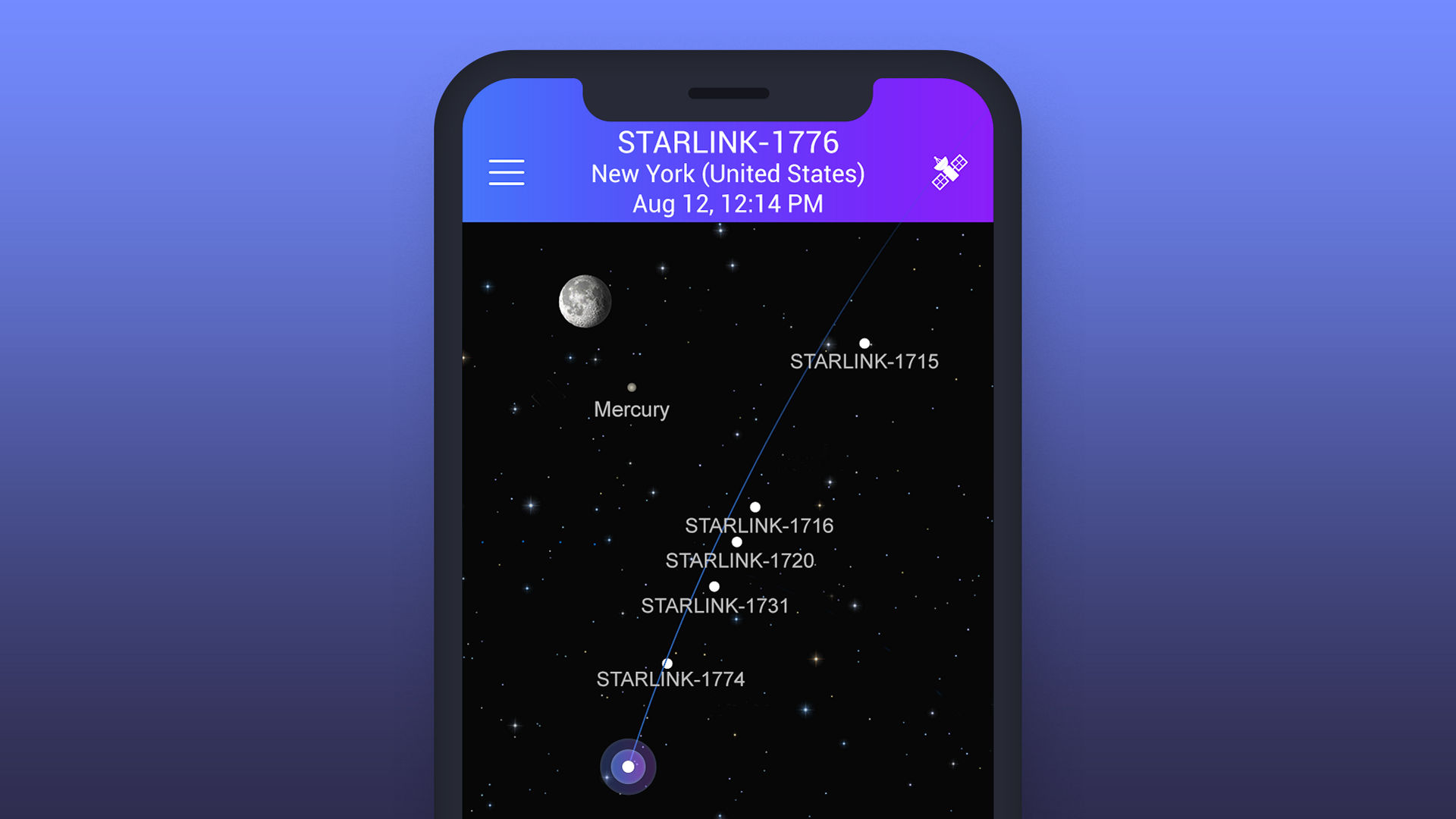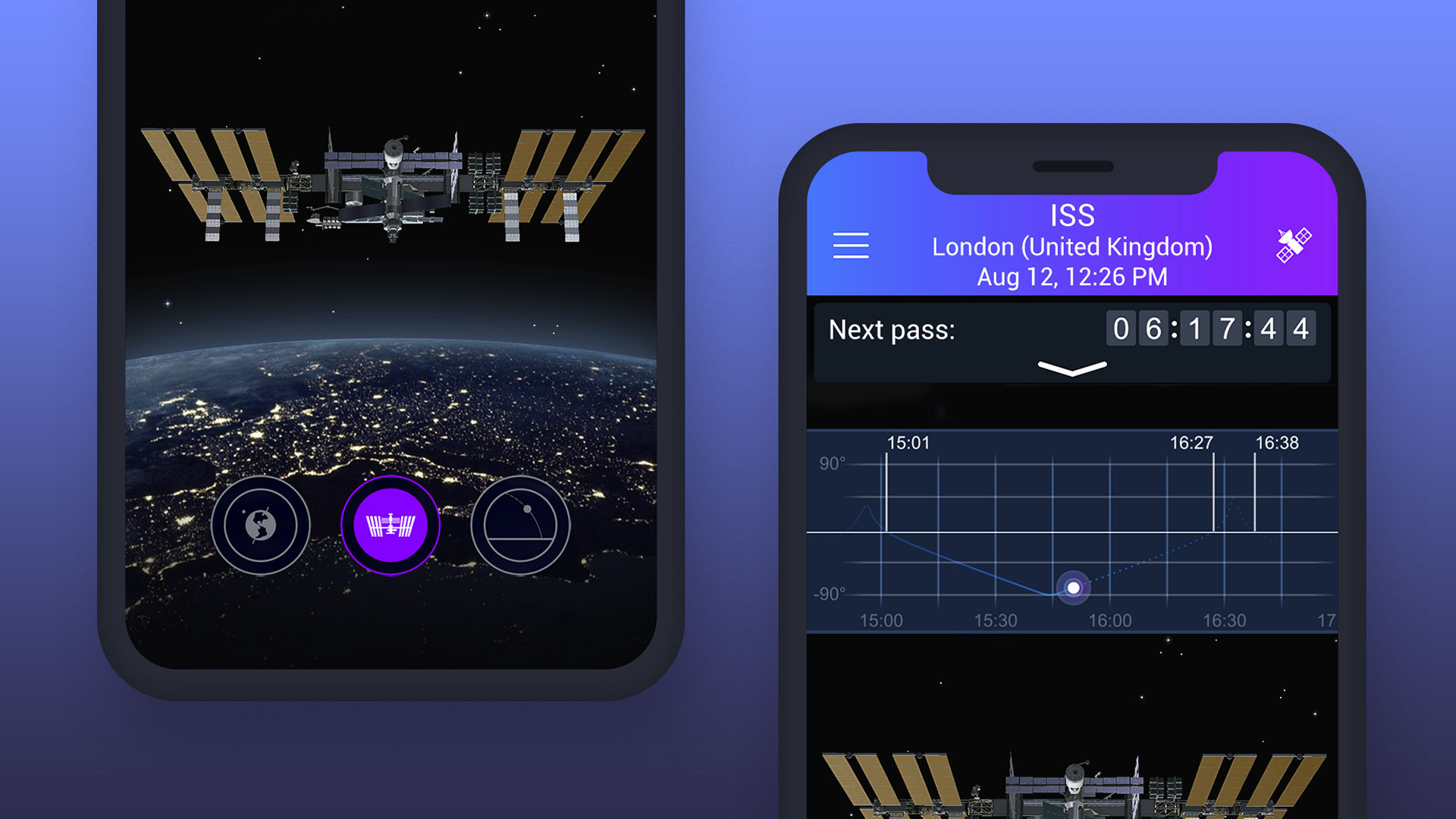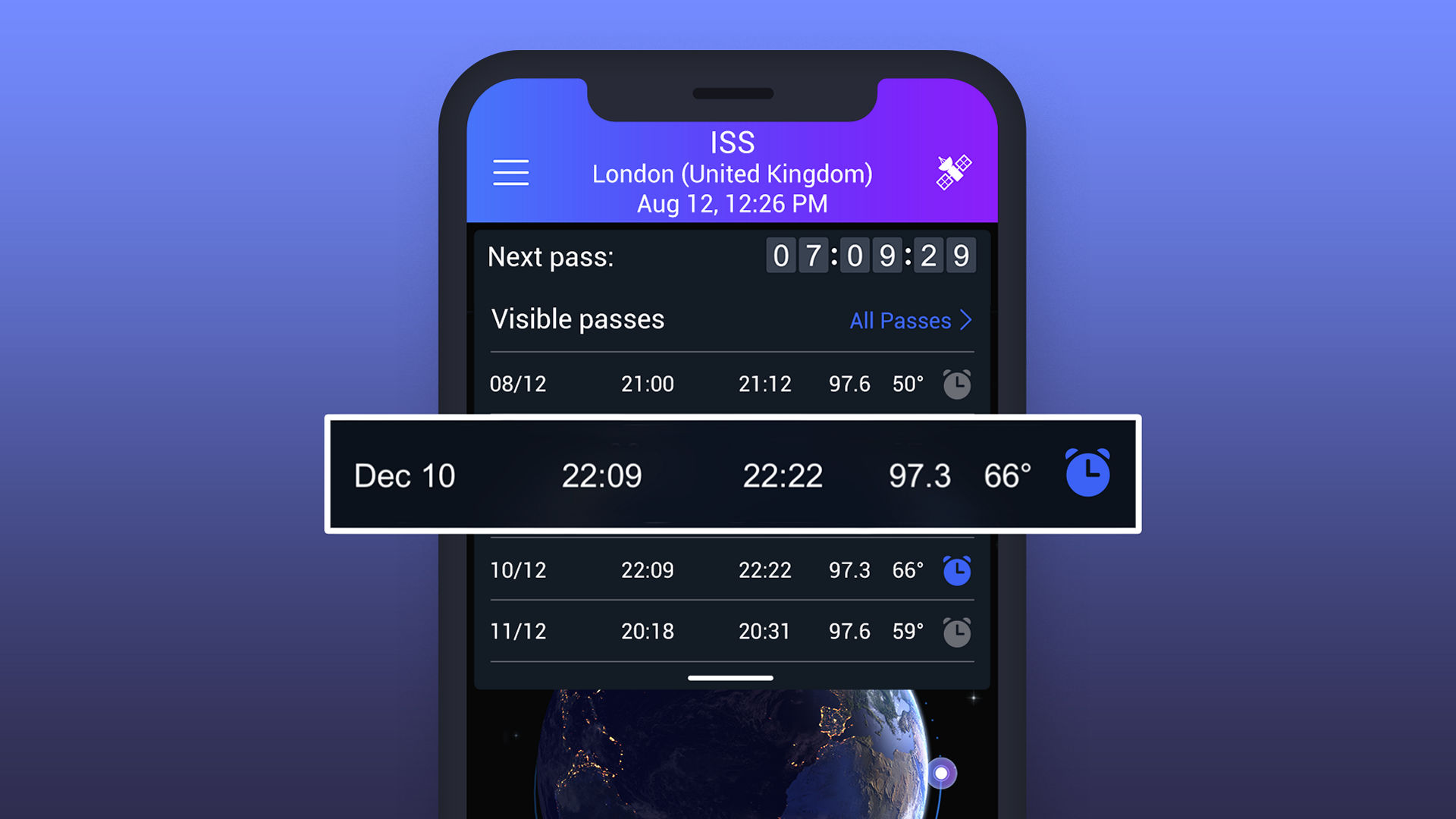 Select any of the 19,000+ artificial satellites
See the satellite's current location on its orbit around the Earth
Zoom in and out on the detailed 3D model of the satellite
View the satellite's exact location in the sky above you
Track the ISS, Starlink, and other famous satellites
Plan your observations with the list of visible passes