Eclipse Guide
Never miss an eclipse
About
Eclipse Guide is a comprehensive app for observing solar and lunar eclipses. It provides all the necessary information and tools for successful observation: a calendar of upcoming eclipses, precise time of every phase of an eclipse, the best places to watch the eclipse, interactive maps, push notifications, audio guide, and more.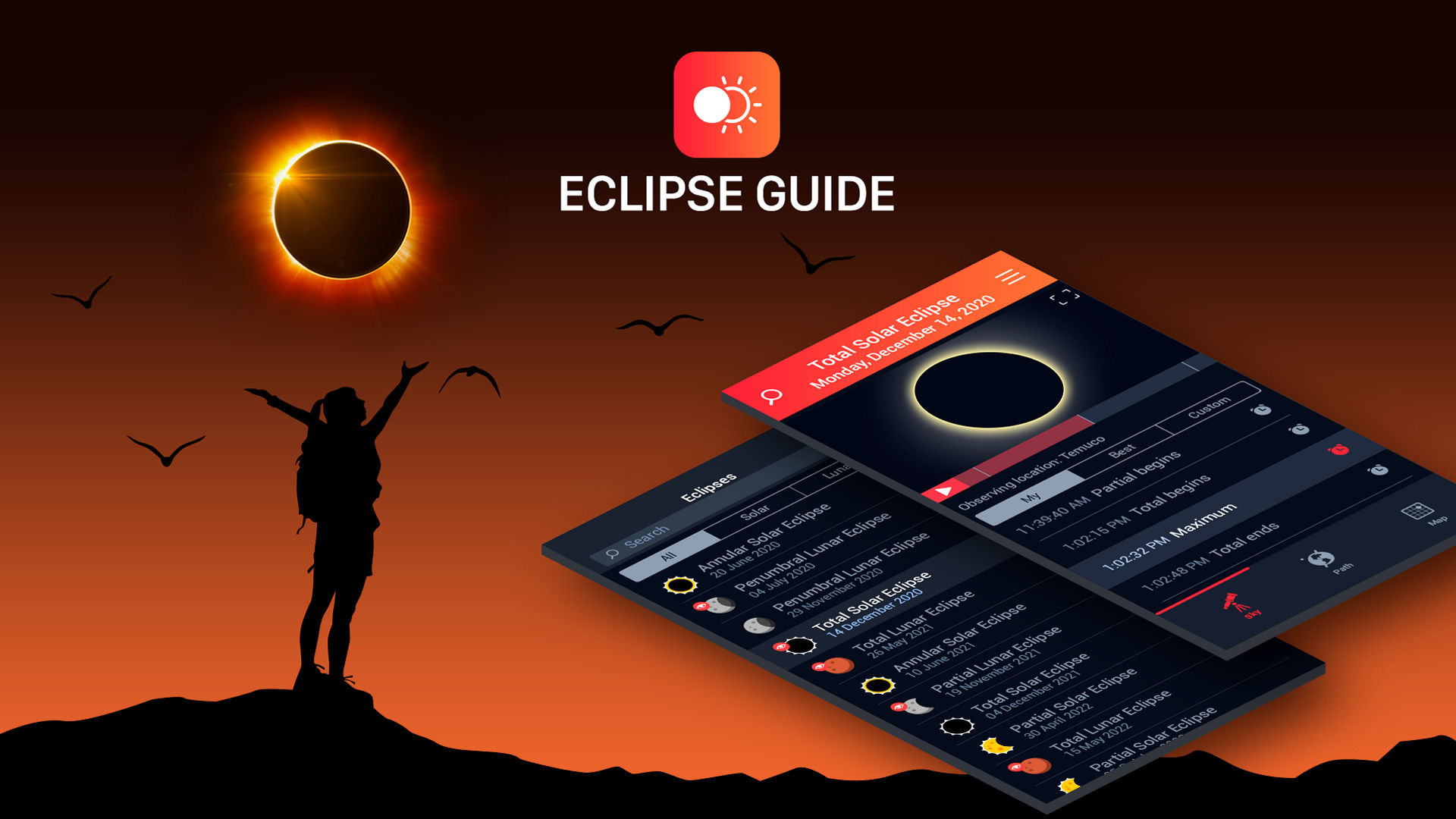 Take advantage of Eclipse Guide
Use the eclipse calendar to know when the next solar or lunar eclipse will occur.
Check if the eclipse is visible from your location and see the list of best places for eclipse observation.
Learn the exact time of particular phases of the eclipse.
Visualize the eclipse's path across the globe on an interactive world map.
Set notifications for any phase of the eclipse.
Watch animations showing how the eclipse will look from your location.
Turn on the Audio Guide to receive audio comments and tips before and during the eclipse.
Launch the Star Spotter and point your device at the sky to see the exact positions of the eclipse phases in the sky above your location.
Highlights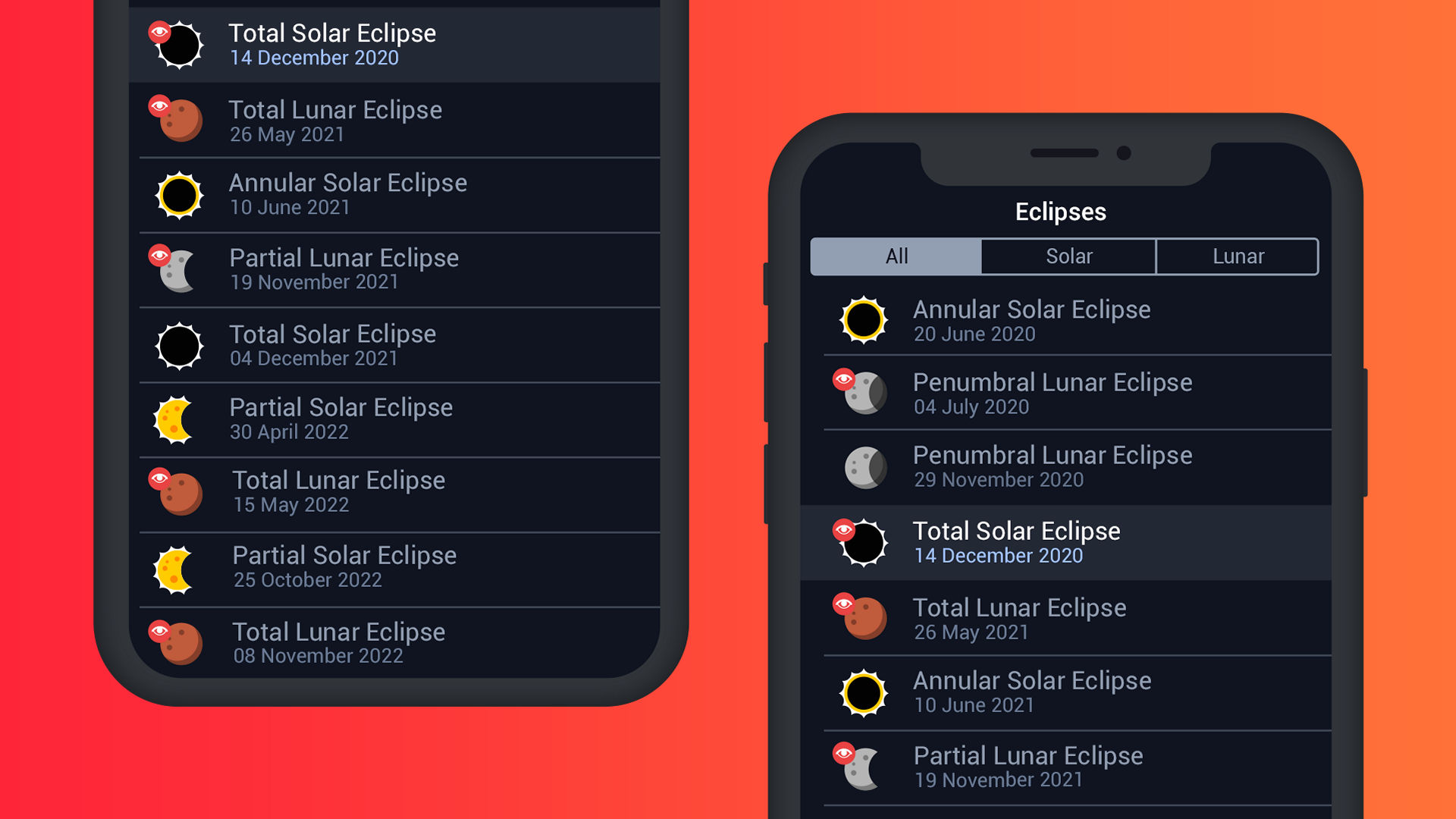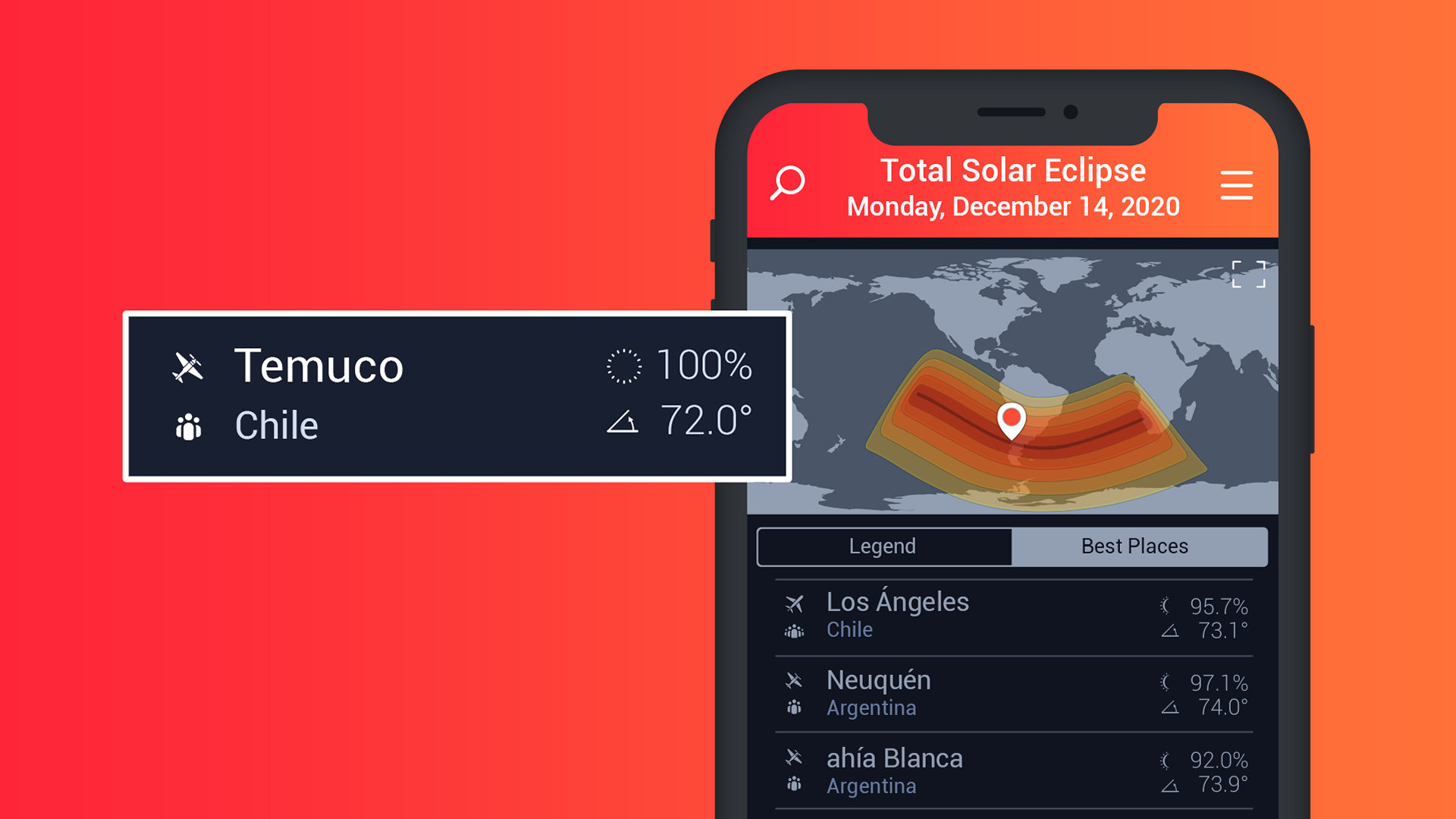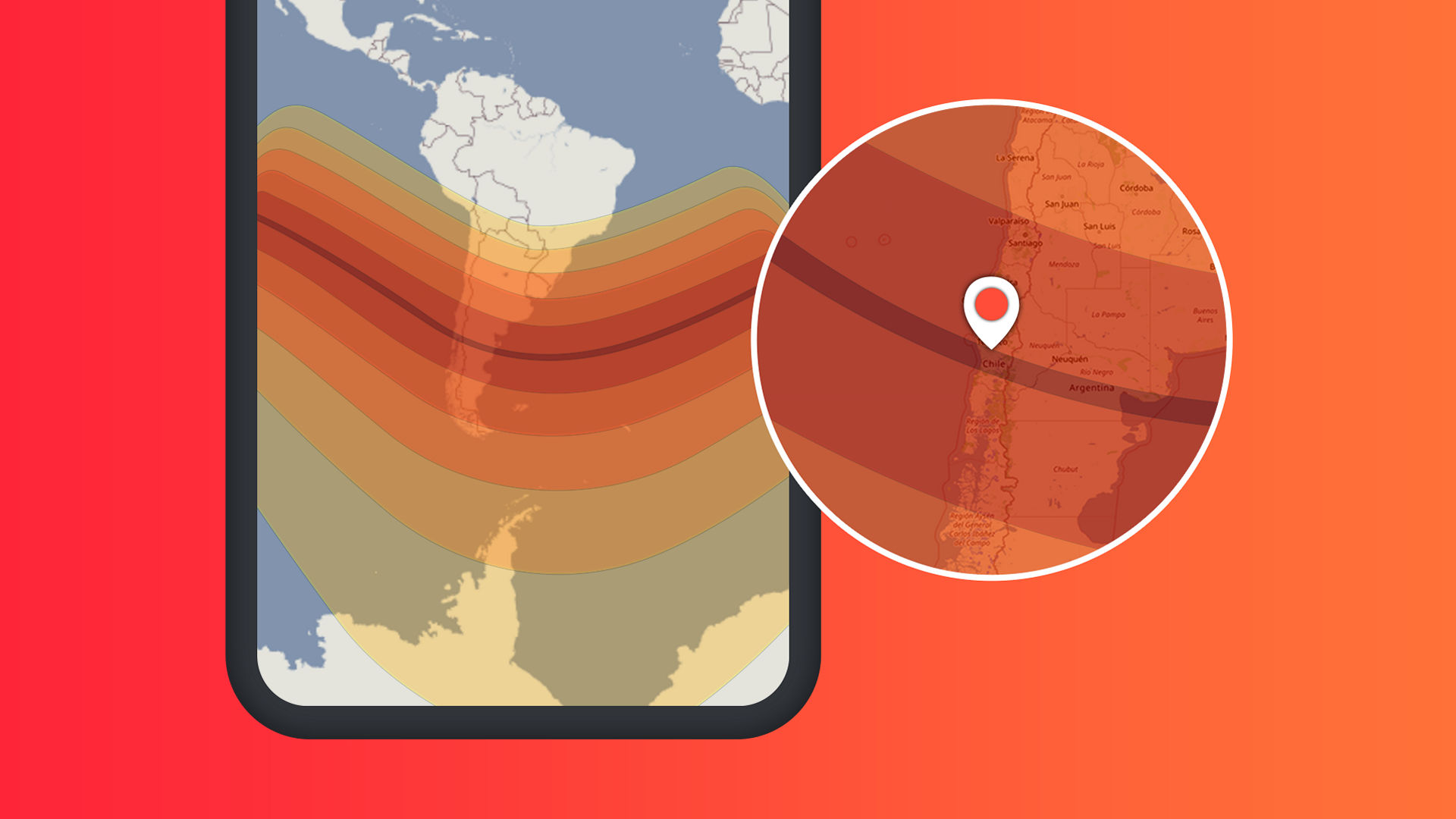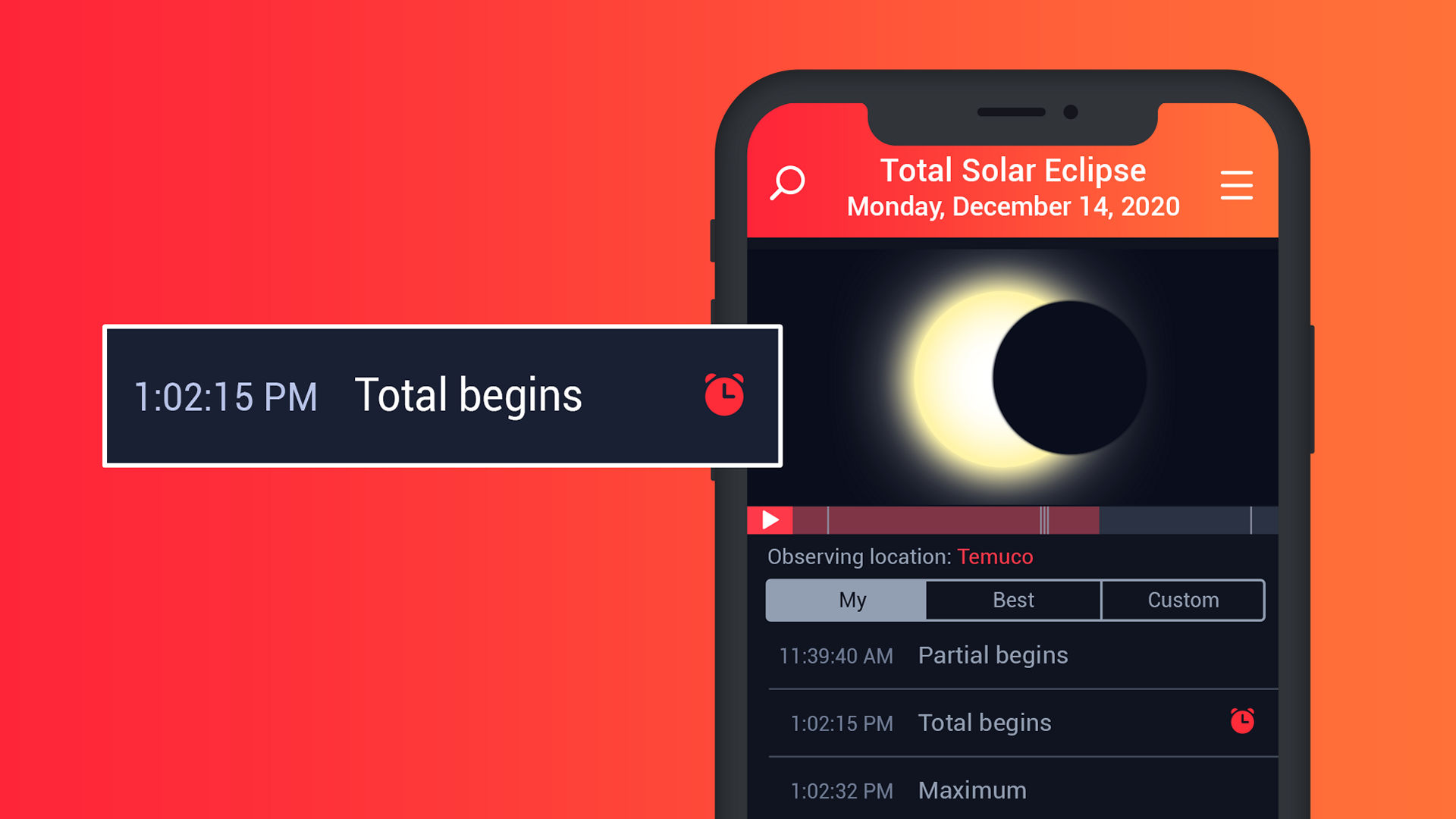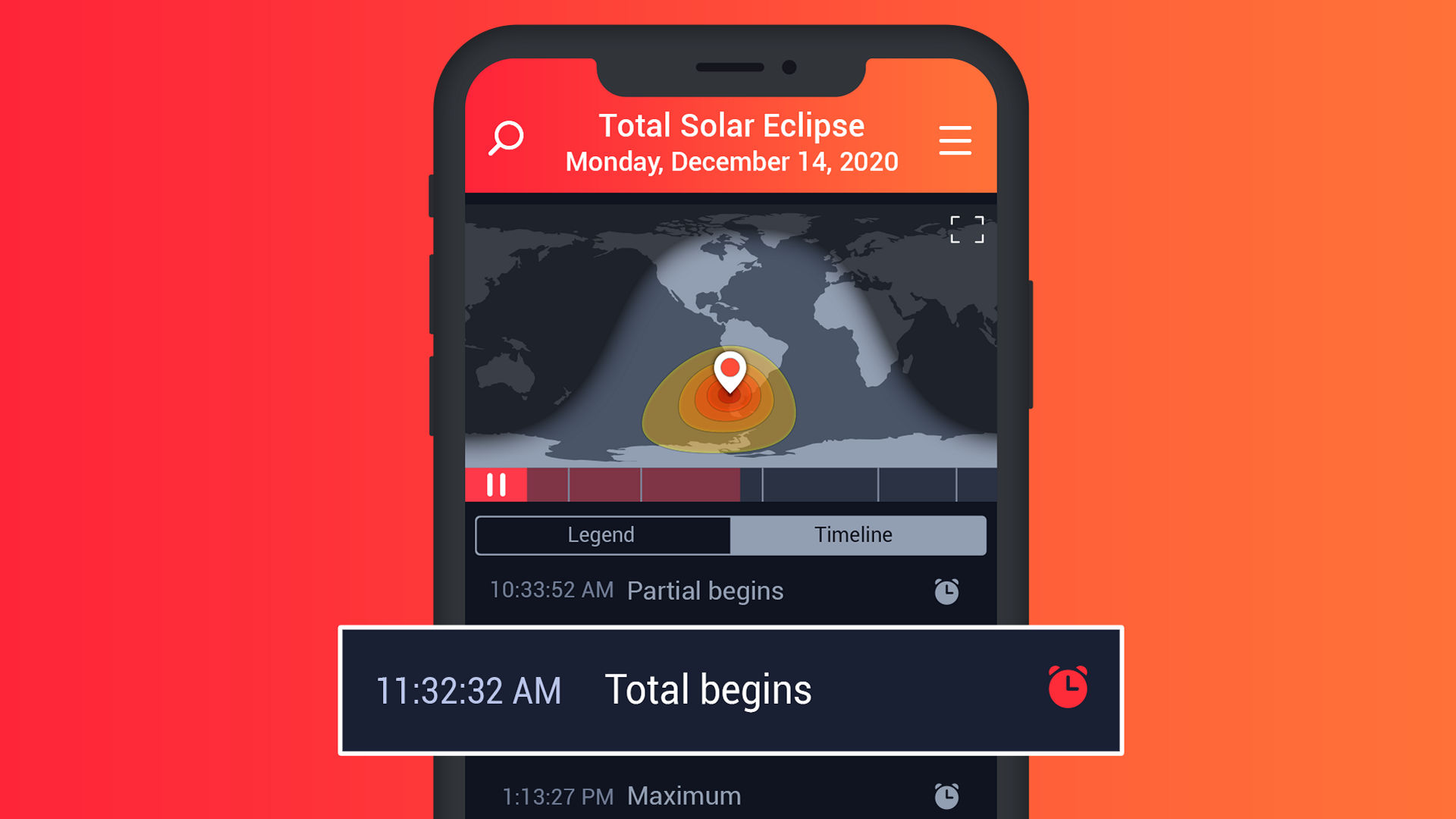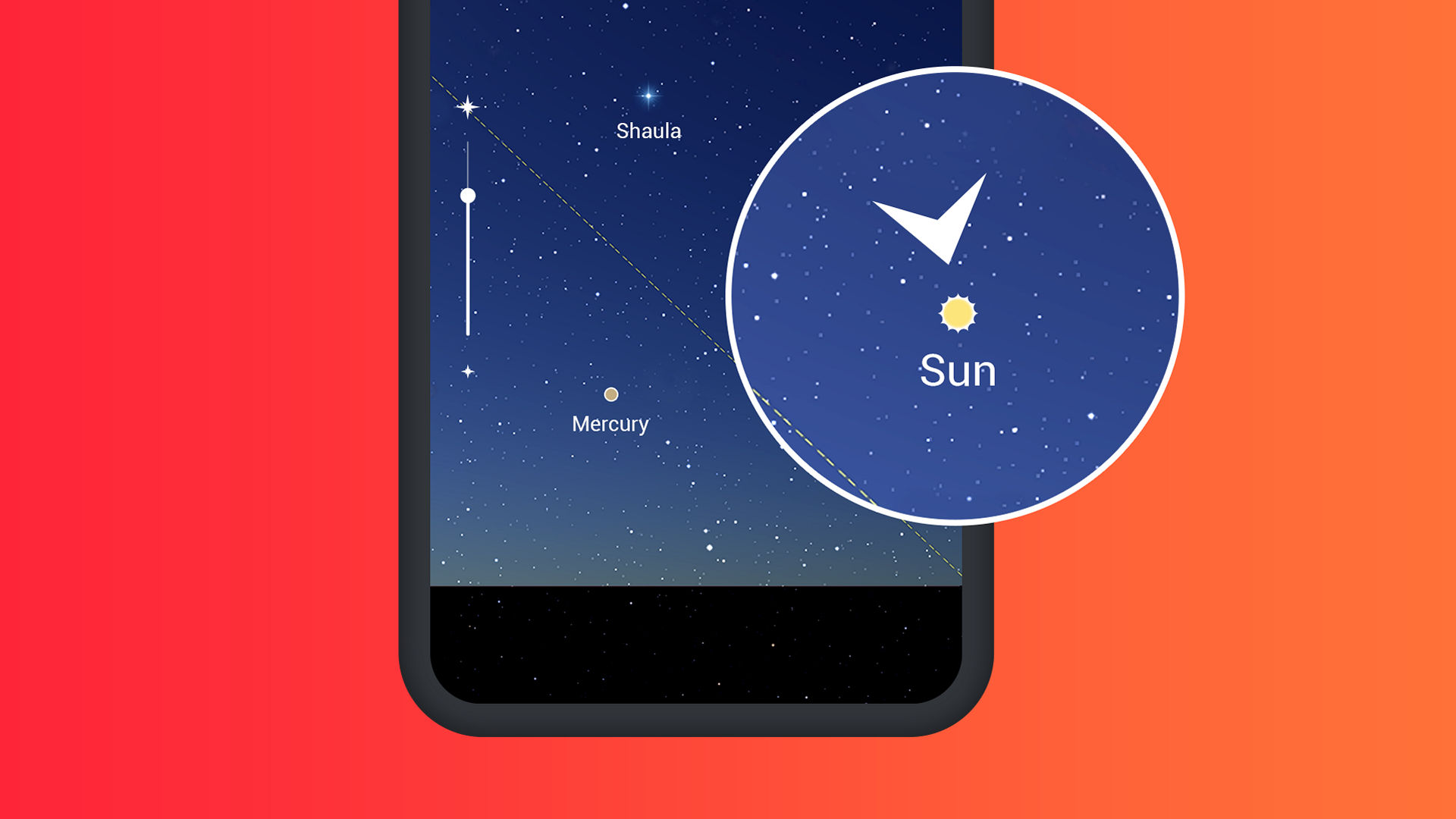 Check with the calendar to learn when the next eclipse will occur
Learn about the best places to view the eclipse
Study animated maps showing the eclipse's path across the globe
Watch precise eclipse visualizations
Set notifications for any phase of the eclipse
See the exact position of the eclipse in the sky above your location
Reviews
These folks are the wizards of the galaxy. I own and use many of the apps they have created. This Eclipse app is a bonus. It's so well designed much like Starwalk 2. I wish it had been around when I was a kid, I may have changed professions. Worth every penny.
Peter Keenan
Love this app since it is so versatile and shows you exactly what you can see and when from anywhere in the world!
Webby2000!
Great app for latest solar & lunar eclipses.
Bradley (Bubby)
I bought this brand new app for the January 20, 2019 total lunar eclipse and it worked flawlessly. I was quite pleased at how it showed the terrestrial path of the eclipse, how complete or partial a view you would have from your location, and the times (and a time lapse video) for the beginning and end of each phase of the eclipse. I REALLY liked being able to turn on the specific alarms/notifications that I wanted. I recommend it.
HiveSeeker
More info